"Virtually" adopt a pet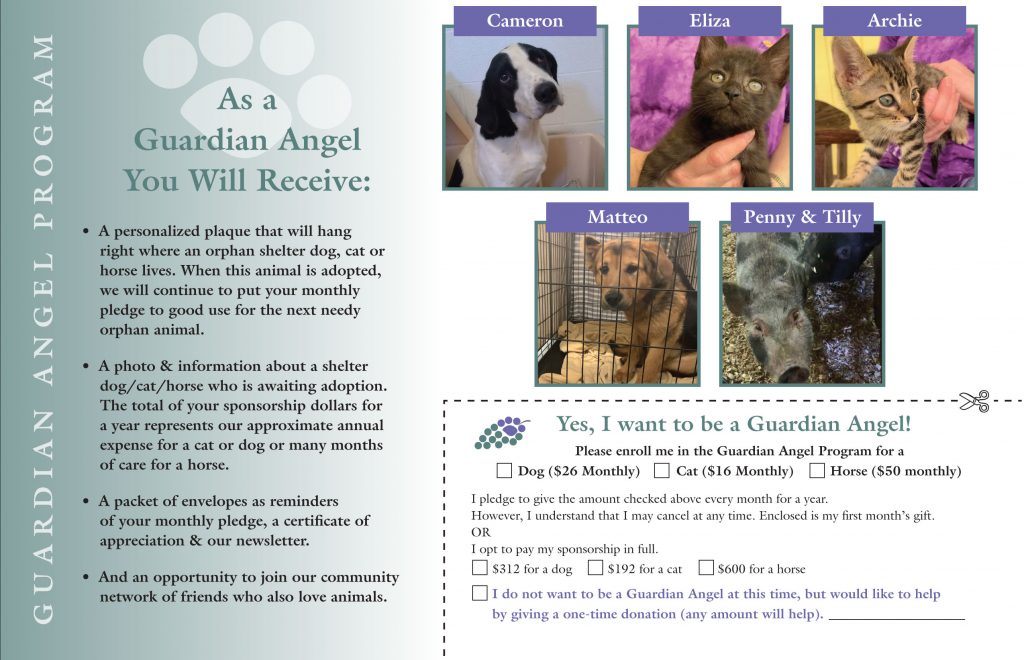 Guardian Angel Sponsorships
Dear Friends,
It's that time of the year again when we ask you to make a commitment to the needy animals and the programs of the Finger Lakes SPCA by becoming a Guardian Angel. It is essential that we have a constant flow of donations to support our animal friends in need and humane programs all year round. Every day, we are called upon and do our best to make a positive difference in as many lives as we are able. Frequently, this means helping orphaned and abused animals by admitting them into our shelter for care while they wait for their forever homes. Just as frequently, this means helping human beings by providing program assistance, therapeutic volunteer opportunities, humane education and/or a referral to support the human companion animal bond. These good works that save lives, reduce suffering and make our community kinder and safer are not reported on daily in the news, but they, in fact, happen every single day at the FLSPCA. Predictable revenue is vital to help ensure humane program stability and dependable standards of animal care throughout the whole year for as many animals as possible. The difficult and demanding job of speaking and caring for those who cannot speak for themselves is an every day job – that is simply not possible without you! Please, won't you consider becoming a Guardian Angel to lend a hand all year round? If you would prefer not to make a monthly commitment, a one-time donation of any amount will still help so much!
Did you know….United Way gifts can be designated to benefit the Finger Lakes SPCA.
Please Sponsor a Needy Animal Today!
Your monthly pledge of $26 will help to provide care for an orphan dog for a full year!
Your monthly pledge of $16 will help to provide care for an orphan cat for a full year!
Your monthly pledge of $50 will help to provide care for a horse for 4-6 months.
Your gift will provide urgently needed: Shelter & Utilities, Food, Medical Care, Supplies & Love for an abused, abandoned or otherwise orphaned dog, cat or equine. Additionally, you'll help support spay/neuter surgeries, humage education, outreach, rescue, response and adoption services for needy pets.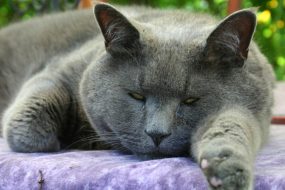 Download your Guardian Angel Sponsorship Form.
As a Guardian Angel you will receive:
A personalized plaque that will hang right where your sponsored dog, cat or horse lives. When this animal is adopted, we will continue to put your monthly pledge to good use for the next needy orphan animal.
A photo & information about the first dog/cat/horse your financial gift is helping. The total of your sponsorship dollars for a year represents our annual expense for a cat, dog or horse.
A packet of envelopes as reminders of your monthly pledge.
A certificate of appreciation & our newsletter.
And an opportunity to join our community network of friends who also love animals.
Your donation is fully tax deductible. The Finger Lakes SPCA is a non-profit agency registered with the NYS Office of Charities, Albany, NY. We gladly accept checks payable to the Finger Lakes SPCA OR for your convenience use our new secure on-line credit card donation service.
Donate now through Network for Good.