"Virtually" adopt a pet
Guardian Angel Sponsorships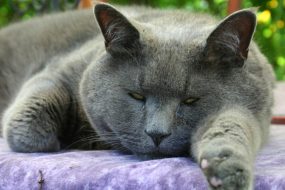 Always wanted a horse, dog or cat but can't accommodate one in your life? You can virtually adopt a pet with a monthly donation which provides for their care … BE A PART OF OUR MIRACLES FOR ANIMALS- PROVIDE A TEMPORARY SHELTER HOME FOR AN ANIMAL TODAY!
Your monthly pledge of:
$165.00 cares for a rescued horse
$26.00 provides care for an orphan dog
$16.00 cares for an orphan cat
Download your Guardian Angel Sponsorship Form
Your virtual pet receives: Love, shelter and medical care for an abused, abandoned or otherwise orphaned dog, cat. Additionally, you'll help support cruelty investigations & rescue, spay/neuter, humane education and adoption services that are saving lives and reducing suffering.
As a Guardian Angel you will receive:
A personalized plaque that will hang right where your sponsored dog, cat or horse lives. When this animal is adopted, we will continue to put your monthly pledge to good use for the next needy orphan animal.
A photo & information about the first dog/cat/horse your financial gift is helping. The total of your sponsorship dollars for a year represents our annual expense for a cat, dog or horse.
A packet of envelopes as reminders of your monthly pledge.
A certificate of appreciation & our newsletter.
And an opportunity to join our community network of friends who also love animals.
Your donation is fully tax deductible. The Finger Lakes SPCA is a non-profit agency registered with the NYS Office of Charities, Albany, NY. We gladly accept checks payable to the Finger Lakes SPCA OR for your convenience use our new secure on-line credit card donation service.
Donate now through Network for Good.