Release Date: January 12th, 2017
FINGER LAKES SPCA RECEIVES $25,000 FROM THE MARION E. CANTWELL TRUST AND A $25,000 MATCHING GRANT OPPORTUNITY FOR THE NEW SHELTER BUILDING PROJECT.
The Finger Lakes SPCA (FLSPCA) in Bath, NY received wonderful news in December that it had been awarded $25,000 through the Marion E. Cantwell Charitable Trust in Poughkeepsie, NY. An excerpt from the award letter reads as follows:
On behalf of the Marion E. Cantwell Charitable Trust, I am happy to announce that the Finger Lakes SPCA will be awarded an unrestricted grant of twenty five thousand dollars as a Holiday gift to the animals. This gift will be given to benefit the homeless animals, and to reflect the outstanding and compassionate work of you, the Board of Directors, your devoted staff, volunteers and donors, and your caring community.
More good news immediately followed. The FLSPCA is very excited to announce that it has the opportunity to receive an additional $25,000 from the Marion E. Cantwell Charitable Trust in April of this year if our organization is able to raise another $25,000 with our community by March 31, 2017. These matching grant funds would be designated for the new shelter being built at River's Edge Farm on Cameron Street. Additionally, a large communal cat room where the adoptable cats can sun themselves and meet potential adopters would be named in memory of Marion E. Cantwell.
The Finger Lakes SPCA plans to start the fourth and final phase of the new shelter building project (the interior finish-out) in the upcoming months. Approximately $250,000 is needed to help complete this last stage and to get the homeless animals moved into the new shelter.
"We are naturally inspired and overwhelmed by the generosity of the trust and Marion E. Cantwell's lifelong passion and ongoing legacy to help animals. We are diligently working to meet the challenge," says Vicki Mosgrove, Executive Director of FLSPCA. "We are making plans to move the animals into our new shelter this year. These gifts combined with our community's support will bring us that much closer to being able to do that."
The FLSPCA will be reaching out to their supporters and the public at large asking them to go above and beyond their usual level of giving to the shelter to help meet this critical challenge. Donations can be sent to FLSPCA, PO Box 567, Bath NY 14810 or through the Paypal or Network for Good link at their website www.fingerlakesspca.org. Just note that the donation is for the new shelter at River's Edge Farm.
FLSPCA's Mission: Our mission is to protect animals. We are dedicated to preventing animal cruelty and companion animal overpopulation. Our organization is committed to strengthening and supporting the human-animal bond through education about the humane treatment of all animals and responsible companion animal guardianship.
FINGER LAKES SPCA RECEIVES $4,000 ASPCA GRANT FOR "EQUINE FEED" PROJECT

Bath, NY – The Finger Lakes SPCA, Inc. (FLSPCA), of Steuben County, today announced that it was awarded an ASPCA grant for $4,000 to help with the feed expenses of eleven horses in their foster care program.
"We are most grateful to the ASPCA for helping us to provide a second chance for a "Happy Tail" for these magnificent animals who were once neglected. These horses are awaiting adoption, and the generosity of the ASPCA helps us to provide for these animals until we can match them up to a good home", said Vicki Mosgrove, Executive Director.
The Finger Lakes SPCA, Inc. is a 501 (c) (3) nonprofit organization that has been in existence since 1949. It is funded primarily by private donations. The mission of the organization is to provide the shelter animals in our community with housing and care until they are adopted into a permanent home. The organization is dedicated to strengthening the human-animal bond through education concerning the humane treatment of all animals and responsible animal guardianship. The Finger Lakes SPCA, Inc. provides the following services to the community: Animal Adoption (cats, dogs & horses), Canine Training, Canine Agility & Fun Classes, Cruelty Investigation & Rescue, Humane Education, Lost Pet Assistance, Shelter, Spay/Neuter Assistance, Volunteer Program, Wellness Clinic & Youth Involvement.
"We speak for those who can't speak for themselves."
Our Animal Cruelty Vehicle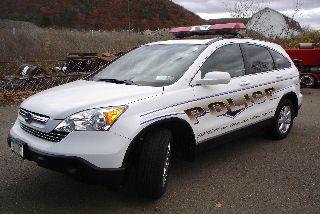 Make a gift today
Donate now through Network for Good to donate online.
To mail in your donation, please click here to print and fill out our mail in donation form.