Established in 2000, this program has since provided low-cost neutering/spaying to thousands of pet cats for families in Steuben County, addressing the most significant animal control problem in our region. Volume clinics are offered throughout the year. This program helps to reduce feline overpopulation and the number of cats needing to enter a local shelter. Project CATNIP also helps to keep these pet felines healthy and happy and in their home. This program provides a veterinary examination and rabies vaccine to all cats participating in the clinic; thus, helping to keep the public safe.
Too Many Companion Animal Friends, Not Enough Homes!
Pets that are not spayed or neutered can add to the severe pet overpopulation problem when they are allowed to breed. Finger Lakes SPCA wants to help put an end to pet overpopulation.

PROJECT CATNIP (spay/neuter assistance for cats)
Catnip is a public service program that helps to reduce feline overpopulation in our area by preventing births, thus reducing the number of unwanted and uncared for cats in our area. People of our community benefit from this program as well because these surgical procedures eliminate many health issues as well as unwanted behaviors association with reproduction. Furthermore, spaying/neutering is humane and saves our community dollars. It is far more costly to round up, care for and euthanize the offspring of these animals. The Finger Lakes SPCA works hard to help our animal friends in need and knows Spay and Neuter Programs are essential to the humane elimination of this tragic and costly problem.
Low income and multi-cat households (or multi-cat caretakers) can participate in "Catnip"
Cats must be four months old (approximately four pounds) & healthy to participate Cat returns home on the same day as the surgery.
Males (neuter w/ "free" rabies shot) – $70.00
Females (spay w/ "free" rabies shot) – $70.00
Catnip Calendar: 2023 Program Details & Dates:
*Tentative Dates, subject to change
April 1st, 2nd and 3rd
May 20th and 21st
August 22nd and August 25th
September 8th
October 6th and 20th
PLEASE NOTE: ALL DATES ARE BY APPOINTMENT ONLY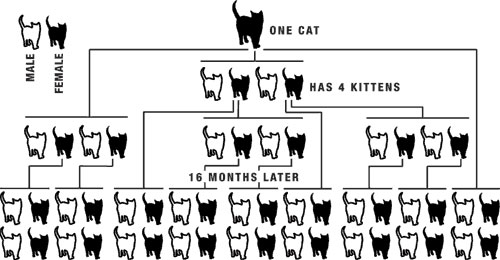 "Number of cats and dogs entering shelters each year: 6-8 million
Number of cats and dogs euthanized by shelters each year: 3-4 million … [more]"