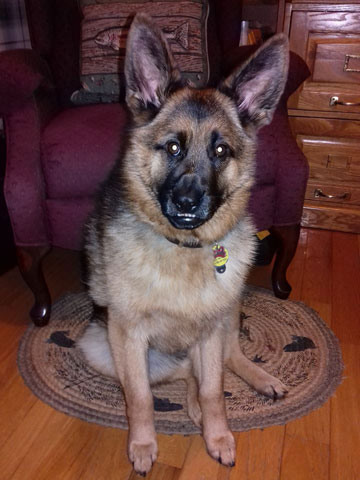 I Am Chance – Chance is a product of a puppy mill. Read his heartbreaking story. https://www.facebook.com/FLSPCA/posts/1732454626799147
Release Date: January 24TH, 2018
On the anniversary of the I-86 accident involving 104 puppies, a group of concerned citizens join forces with FLSPCA to raise awareness about the horrific practices of the puppy mill industry and work to prevent one from coming to a town near you.
Last January (on 1/24/17), Finger Lakes SPCA (FLSPCA) was contacted by the New York State Police for assistance with a motor vehicle accident on I-86 near Avoca which involved a box van carrying 104 puppies from puppy mills in the Midwest (Missouri, Illinois, Indiana, etc.) headed to pet stores in the Northeast. FLSPCA was called as a first responder to this incident and provided shelter and medical care for the puppies with the support of Bath Veterinary Hospital (Dr. Farmer, Dr. Mortensen and staff) and Dr. Karen Doucette. Since no New York Animal Cruelty Law violations were found by investigators, FLSPCA was directed by law enforcement to release the puppies from the accident back to the transport company. Less than a month later, another almost mirror incident, the roll-over of a cargo van carrying 75 puppies, occurred in Binghamton, NY.
The puppies from the I-86 crash were confirmed as being from puppy mills and headed to pet stores. Puppy mills are large-scale commercial dog breeding facilities where profit is given priority over the well-being of the dogs. Puppy mills usually house dogs in overcrowded and unsanitary conditions without adequate veterinary care, food, water or socialization. Puppies from these mills are routinely transported thousands of miles, often in crowded and inhumane conditions to be sold in pet stores. Because puppy mill operators often fail to apply good husbandry practices and veterinary care, puppies sold at pet stores often have serious health and/or psychological problems. Some of the illnesses common to pet store puppies include zoonotic diseases which can be spread to other pets and humans. Buyers are often faced with enormous vet bills or even the death of the puppy within days or weeks of purchase. A puppy may seem healthy for months only to develop symptoms of serious congenital conditions much later. These health problems are often the result of poor breeding at puppy mills and can lead to premature death or a lifetime of expensive treatment. Consumers can protect themselves and help to stop puppy mill cruelty by not purchasing puppies from pet stores that support puppy mills –Adopt, Don't Shop!
As reported previously, four puppies from this accident (two who were seriously injured and two who were too sick to travel) were permanently released to FLSPCA and Bath Veterinary Hospital. Chance (a German Shepherd) suffered a broken jaw in the accident, and Lilly (a Labrador Retriever) suffered a fractured leg. Both pups required intensive medical care, and Lilly was hospitalized for 3 months. Big Papi (a Boston Terrier) was treated for upper respiratory disease and dehydration, and Zeus (a Cane Corso) received treatment for upper respiratory disease and severe diarrhea. Ultimately, all recovered from their presenting illnesses and injuries, and all were adopted into loving homes. However, Chance was later diagnosed as having pituitary dwarfism (a hereditary disease) which has caused his growth to be significantly stunted, deformities, his kidneys and thyroid to function poorly, and skin and coat issues. Despite receiving needed growth hormone treatments every 6 weeks, a specialized diet and thyroid medication, he will have a significantly shorter life span. (You can find out more about Chance's condition and his story by visiting FLSPCA's Facebook page.)
This tragic event deeply affected many who were involved with the rescue and many others in our animal-loving community. This incident also went viral, was reported on in the national news, and it helped to bring more attention to the plight of all dogs born and housed in puppy mill facilities. It kick-started the formation of a local group (composed of concerned veterinarians, community members and FLSPCA) with the goal of helping to stomp out puppy mill cruelty in our area. Over the past several months, members of the new group have attended various town board meetings in Yates and Steuben Counties to express opposition to puppy mill establishment and expansion in this area, to build more awareness about the associated cruelty and minimal care standards of puppy mills, and to encourage municipalities to be proactive in establishing prohibitive zoning for these establishments.
A puppy mill cruelty awareness campaign, which coincides with the anniversary of last year's accident and continues through the month of February, has been started by the group. The campaign's goal is to increase awareness about the existence of puppy mill cruelty in our area and to encourage concerned community members to take one or more of the following actions to help win the fight against puppy mills:
Attend a town board meeting to express your opposition to puppy mills and to inquire about zoning laws to prevent one from expanding or coming to your community
Become informed and speak out -Share Chance's story and information about puppy mill cruelty on social media
Adopt or encourage adoption from a shelter, rescue group or responsible breeder –Don't Shop from pet stores that support puppy mills
Write or call your county, state and federal legislators. Tell them you are disturbed by the unethical breeding practices and inhumane treatment of dogs kept in puppy mills.
Write a short letter to the editor of your local newspaper
For more information on puppy mills and how to stop them, we encourage visiting the following websites:
http://www.aspca.org/animal-cruelty/puppy-mills
http://www.humanesociety.org/issues/puppy_mills/tips/what_you_can_do_stop_puppy_mills.html